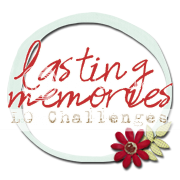 Lasting Memories is coming up on our 200th challenge this Sunday! To celebrate the designers are hosting a blog hop. Not only will you be inspired (we hope!), there will be prizes along the way!
Here is a sneak peek of what I am working on. Of course, it all may change between now and Sunday! Hope you will come and hop with us!
See you at 8am EDT Sunday, July 20 for all the fun!