I finally found some time to play along with
Two Scrapbook Friends
weekly sketch!
And!!
My Sketch World
is having a Labour Day online crop. They are issuing challenges based on the letters in Labour - or in their case Labor. This layout fits the challenge for O, which is to use a circle.
This sketch was designed by Jayne Morgan, and here is my take.
Here is her great sketch!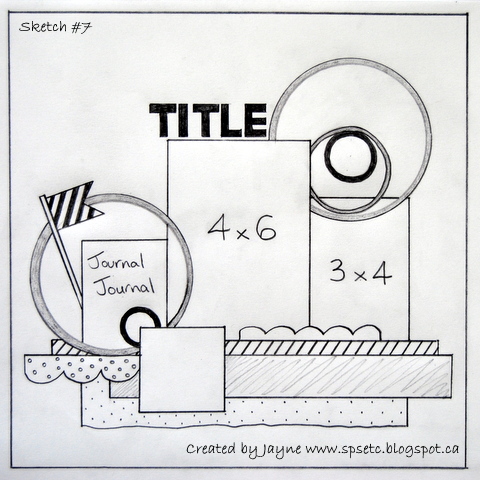 Thanks for having a look.