I'm sure there will be a million and one blog posts about this today, but here is our version! It didn't even start out that early. Laura woke up around 8am and ran directly to the living room. She was more excited over the bubbles than the chocolate. Darned Easter bunny! Mommy hates bubbles!!!
They started the egg hunt, but Aubrielle quickly realized it was more fun to eat then search! Laura and Océane were very happy with their Hulk chocolates, they love super heroes and Hulk is their "most favourite ever!"
I guess I should have put Aubie's hair up for the photo opportunity, but her 'do' covers the bruises!
Very happy to be finding eggs!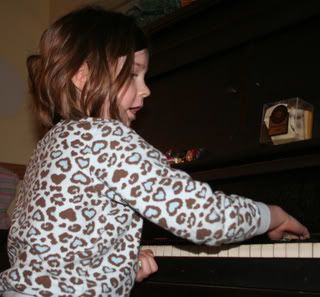 Leading the way in egg collection!
See the sneaky look in her eyes? She knows she's going to get caught!
This is a very happy girl!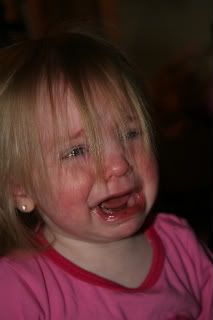 This is what happens when the chocolate gets put away :(