I was browsing their blog this evening and found their "one page #1" sketch and wanted to do it right away!
This strikes me as funny. Hot pink for making Santa's cookies!!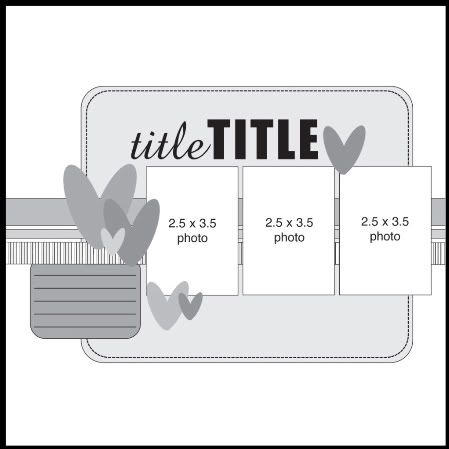 the sketch
I've had these pictures for a very long time and the little baking embellishments as well. I'm glad this one is in her book (OK, who am I kidding? It's been added to the pile on top of their books). I'm not sure if this one will even fit in her book, those cookie cutter shapes are really thick!